Accelerating progress in the agriculture ecosystem with the Intelligent Agriculture Cloud
With the vision to 'maximize per acre value' for every stakeholder in the agri-value chain, Cropin partnered with AWS to build the first scalable and secure Intelligent Agriculture Cloud.
Cropin was looking for a geography-agnostic cloud service provider who could partner with us as we scaled, and support us with the technical expertise to build a truly global ag-tech solution. AWS's enterprise-ready, reliable, and secure infrastructure accelerated our ability to build and deploy solutions while delivering enterprise-grade performance for our clients and partners.
Cropin's Intelligent Agriculture Cloud runs on AWS as a native cloud solution, enabling our customers to leverage the latest in technology to stay ahead of the curve.
Deploying scalable solutions for a global footprint
"In AWS, we see a partner who is as passionate as us, in enabling digital transformation across industries. We see great synergies between Cropin and AWS's Agriculture Business Unit in how we collaborate to 'maximize per acre value' for every player in the agri-value chain globally", says Mohit Pande, Chief Business Officer at Cropin.
Using AWS, Cropin has successfully brought 7 million farmers into the digital fold and digitized a total of 16 million acres of farmland globally. Cropin also works closely with 250+ public and private sector organizations and enterprises in 56 countries, creating a rich pool of crop signatures for over 400 crops and 10,000+ crop varieties.
Towards seamless deployment and security
Scaling for demand, on-demand
With AWS, we are able to manage peak demands as our clients scale their usage of our solutions and spin up infrastructure to support this demand almost real-time. As our client's operations broadened to include more use-cases, users, and beneficiaries globally, Cropin has moved to a microservices architecture and running machine learning workloads with Amazon SageMaker. With AWS' cloud capabilities, we can now scale our services rapidly to onboard thousands of farmers to the platform to support the scaled programs of our clients. This has helped us scale with very little heavy lifting from our engineering team and minimal disruption to our existing platform architecture.
Delivering agility and flexibility
We leverage multiple AWS Managed Services to run our SaaS-based applications and daily workloads. We also benefit from auditability across services like AWS Lambda, Amazon SageMaker, Amazon Elastic Container Service (Amazon ECS), Amazon Kinesis, and Amazon Athena. The implementation of AWS into our solutions has helped our engineering and product teams accelerate the roll-out of new capabilities and features.
Our Priority: Data Security
Cropin's Intelligent Agriculture Cloud is further safeguarded with AWS's enterprise-grade security features for threat detection and infrastructure protection. By building a data lake on AWS, Cropin has been able to establish a scalable serverless framework of APIs that can be securely accessed by our clients to support their solution requirements.
AWS Managed Services
Amazon Elastic Kubernetes Services (EKS)
Amazon Simple Queue Service (SQS)
Amazon Simple Notification Service (SNS)
Amazon Elastic Compute Cloud (EC2)
Amazon Managed Workflows for Apache Airflow (MWAA)
Amazon Elastic Block Store (EBS)
AWS Security Services
AWS Web Application Firewall (WAF)
Case Study
East West Seeds has implemented Farm Management solutions across 7 countries, over 20,000 acres, and have successfully digitised their farms and farmer profiles leading to:
Improved farm productivity by 40%
Increased Acreage by 27%
Improved Yield Quality
DOWNLOAD CASE STUDY
x
Your copy of the case study is just another step away!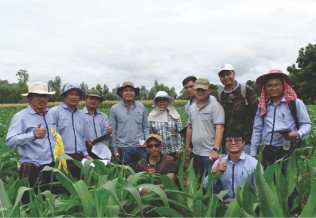 Gebana implemented our Farm Management Solution to digitise and standardise operations in Togo & Burkina Faso for crops including mango, cashew, cacao & pineapple.
Digitised 32,700+ hectares & 8000+ farmers
Helped achieve 100% visibility at crop stages
Enabled traceability to sources
DOWNLOAD CASE STUDY
x
Your copy of the case study is just another step away!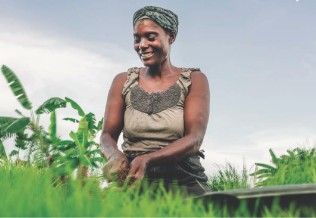 Partnering with Safaricom, Mercy Corps AgriFin leveraged our Farm Management Solution for its DVA (Digital Village Advisors) Program in Kenya.
3,600+ DVAs trained to digitally capture over 100,000 farmers' data
Enabled remote monitoring of 97,239 plots across Kenya
DOWNLOAD CASE STUDY
x
Your copy of the case study is just another step away!