Transforming a billion lives, one farm at a time.
Nurturing a better tomorrow
Paving the path to digital empowerment and narrowing the digital divide across the agriculture ecosystem globally.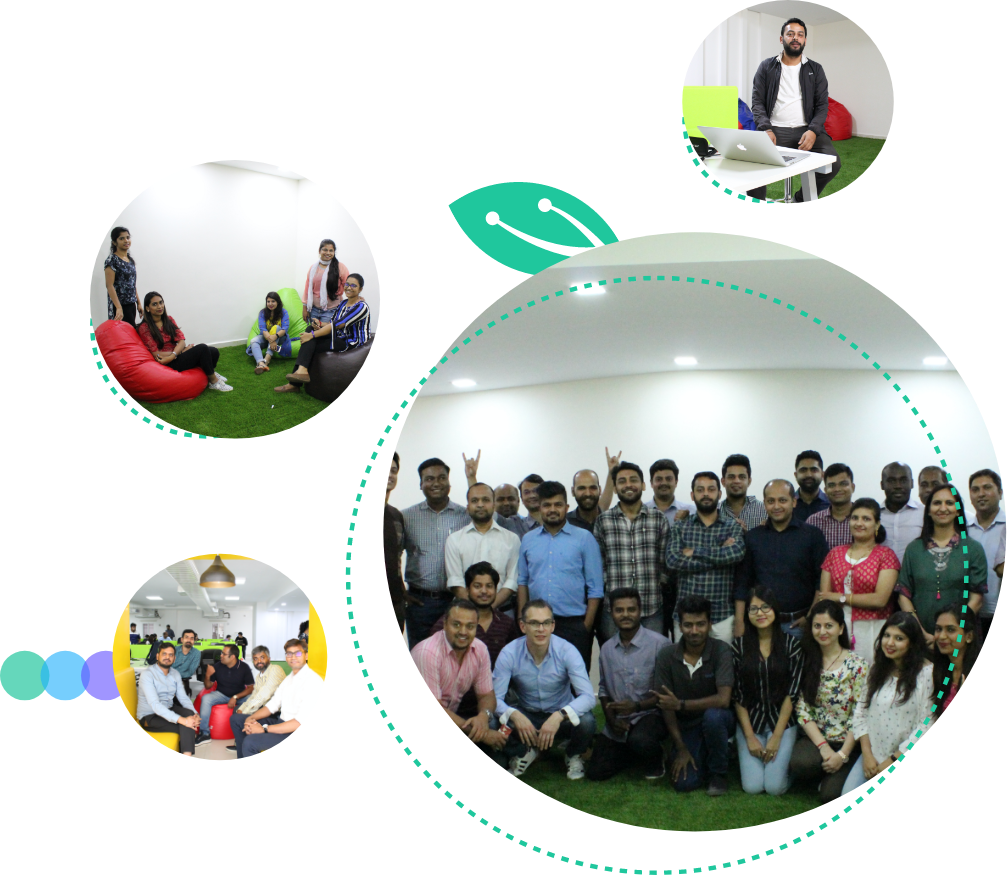 Vision
To make every farm traceable
Mission
Maximizing per-acre value
Why what we do matters?
Food Security
Solving for low yield & crop failure: Vegetables and legumes yield to drop by ~35% by 2100.
35-50% food produced goes waste annually & results in 25% of wastage of fresh water.
Biodiversity
80% of global deforestation is a result of agricultural production.
Excess use of fertilizers and chemicals is impacting soil health & food safety. Our solutions help monitor, analyze and improve biodiversity.
Financial Inclusion
500 million smallholder farming households – represent 2.5 billion people – rely on agricultural production for their livelihoods.
Need to enable $0.5 Trn agri lending globally, of which $170 Bn is unmet demand.
Climate Change
A quarter of the world's GHG emissions come from agriculture, forestry & land-use change.
Enabling Carbon Zero farming to curb global warming. Helping adapt food production to climate change.
Who are we?
Cropin is a global ag-ecosystem intelligence provider. Cropin's suite of products enables various stakeholders in the agri-ecosystem, including financial services providers, to adopt and drive digital strategy across their agricultural operations. Using cutting-edge technology like artificial intelligence, machine learning, and remote sensing, Cropin creates an intelligent, interconnected data platform. Cropin helps organizations digitize their operations from farm to fork and leverage near real-time farm data and actionable insights to make effective decisions.
Cropin has partnered with over 250+ organizations globally to digitize over 16 million acres of farmland and enriched the lives of nearly 7 million farmers while building intelligence for over 500 crops and over 10,000 crop varieties in over 92 countries. The solutions offered by Cropin are crop and geo-location agnostic and are available in a plug-and-play model.
Founders
Krishna Kumar
Founder and CEO
Kunal Prasad
Co-founder and COO
Leadership Team
Mohit Pande
Chief Business Officer
Rahul Singh
Chief Finance Officer
Rajesh Jalan
Chief Technology Officer
Sujit Janardanan
Chief Marketing Officer
Manasi Kelkar
People Leader
Praveen Pankajakshan
Head - Cropin AI Labs
Our Investors
Board of Directors
Dr. Iya Khalil
Global Head, AI Innovation Lab, Novartis
Ritu Verma
Co-founder & Managing Partner, Ankur Capital Fund
Sudhir Sethi
Founder & Chairman, Chiratae Ventures India Advisors
Sugandhi Matta
Chief Impact Officer,
ABC Impact
Advisory Board
Barrett Mooney
Chairman Of The Board,
AgEagle
Peter Grant
Chief Commerical Officer,
Oak North
Ranveer Chandra
Managing Director, Research for Industry, Networking Research,
CTO, Agri-Food, Microsoft
TVG Krishnamurthy
Board of Director,
OLA Cabs
Awards & Achievements
Winner of Global Environment Facility's Climate Adoption Innovation Challenge
Winner of the Agritech of the Year Award at the Tech India Transformation Awards 2021
Winner in the Mercy Corps AgriFin ALE Awards 2021
Winner FICCI Agri Startup Award for Best Agri Startup in the Application of Digital Technologies
Finalist at the Grow Asia Directory Showcase
Finalist at the Graft Challenge Vietnam Cohort 2021