Listen here:
"Almost half of the population of the world lives in rural regions and mostly in a state of poverty. Such inequalities in human development have been one of the primary reasons for unrest and, in some parts of the world, even violence." — Dr. A.P.J Abdul Kalam
Of the over 167 million rural households in India, approximately 90 million households are engaged in farming. The average farming family has five members, thereby nearly 450 million people directly dependent on farming. However, this is a sector that has been struggling in recent times, with farmer suicides, debt, drought, and a lack of development a regular cause for debate and discussion.
Positive action in agriculture is therefore the need of the hour, with a pressing urgency to help curb issues that have devastated this essential sector and consequently led to scant development in rural India.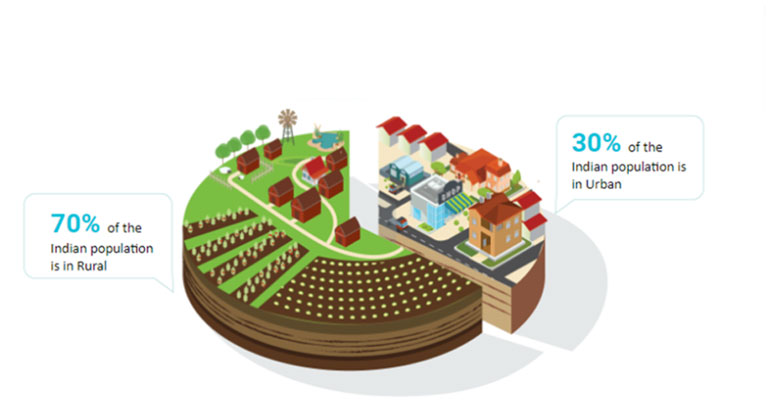 In this regard, many corporate giants have played a leading role in bringing about change in the agri-sector through Corporate Social Responsibility (CSR) campaigns. However, monitoring and evaluating such operations to quantify their impact is difficult in many cases. This is where Cropin has stepped in to play a major part in enhancing social responsibility processes for several industry giants.
We have partnered with organizations to run CSR campaigns that help farmers harness the power of technology for the greater good. We enable companies to accurately evaluate the impact they've had in terms of socioeconomic upliftment in rural areas.
Numbers never lie and our processes ensure that precise data is collected to add an extra layer of transparency, visibility, and efficiency to operations.
One of the notable campaigns we've participated in was set in the arid region of Bundi, Rajasthan, where rainfall deficit and the informal nature of the agri-sector were leading to problems in crop cultivation and rural livelihood.
Through digitalization, our agriculture app helped 400+ households connect to technology. In line with the core objective of women empowerment through skill development, 327 women farmers and 7 field officers were trained to use our cloud-based mobile app, which provides mobility, predictability, information, and convenient data storage. This helped them become financially independent and mobile.
The journey to prosperity for farmers is a long one, but technology has a significant part to play in it. Our goal is to alleviate socioeconomic conditions by adding value across the agri supply chain and boosting per-acre value through digital farm apps that are cutting-edge, efficient, accessible, and easy to use.
We encourage those looking to make a real change in this sector to reach out to us so that together we can make a difference where it matters the most.