Why is it important to have seed marketing?
Improving food security is a priority for all nations as the global population grows. Quality seeds are the most vital input in agricultural production and the most cost-efficient means to improve agriculture productivity and food security. Seed breeding and the genetic potential of seeds used directly impact the efficiency of other agricultural inputs. Seed marketing provides farmers access to a wide range of reliable seed varieties of superior quality at reasonable prices. Effective seed delivery, especially to smallholder farmers, can go a long way in supporting their livelihoods and ensuring food security.
Demand comes into the limelight in seed marketing
Traditionally, seed production and storage enjoyed priority over marketing and distribution. However, marketing and distribution gained prominence to address the global agricultural productivity problem. Seeds are a perishable commodity and must be delivered to farmers without delay when and where they need them. Seed marketing and distribution guarantee that.
Seed production must focus on catering to demand. During the sowing season, farmers must have access to the ideal quality seeds in the desired quantity. For seed producers to ensure this, accurate demand forecasting becomes vital. Inaccurate assessment of demand will become a burden to the company.
Both over- and under-production will have a direct consequence on the performance of the company. Under-production not only means lost revenue but also adds up as frustration for the sales team and dealer network. While over-production can result in the loss of germinating seeds – and, thereby, future crops – it can also be a lost opportunity due to the limited shelf life of seeds.
Development and production of new seed varieties require long lead times, and demand prediction plays a crucial role there as well. Multiple other factors affect seed marketing and demand, such as cropping patterns, adoption of modern agricultural technology, climate, etc.
Role of Agtech in improving seed marketing
Agtech-powered solutions can help in seed marketing by predicting and monitoring demand. Satellite monitoring of crops unmanned aerial systems, and other remote sensors can quickly assess the attributes of seed crop fields spread over a large area and reveal variations missed during ground-based observation. Repeated measurements over a longer duration can detect changes and provide data-driven inputs for predictive intelligence-driven smart farming to manage target markets.
As a seed is the key to crop production, compromised seed practices threaten farmer livelihoods, food security, and sustainable agriculture. Smart farming solutions provide the option to tag seed varieties with QR codes that validate their genetic qualities. QR coding helps seed companies easily adhere to compliance norms as the coding process serves as standalone proof and controls counterfeiting and adulteration. It provides end-to-end traceability to seeds, assuring farmers about their origin, quality, varietal purity, germination percentage, etc. Agtech solutions adopted by these companies also find use to impart knowledge on best practices to farmers, which improves productivity and helps gain farmer loyalty.
Digital farming can assist in highlighting best practices to farmers in demo plots and monitoring them to ensure optimum yield and quality. The outcomes and data from demo plots can serve as evidence to convince farmers to adopt innovative practices and bring more growers and areas under cover. The solution can register all the farmers who attend demos. Seed manufacturers can use this information to engage with such farmers efficiently, which can simultaneously serve as an opportunity to convert these farmers to buyers through constant engagement.
AI/ML-based Agtech provides seed producers and farmers with predictive intelligence and end-to-end traceability for crop risk management. Real-time updates can identify areas of concern that need immediate attention in the farm-to-fork traceability cycle — selecting the right seed strains, the health, and growth of parent seeds, production practices, etc.
Developing a focused sales strategy for seed companies with Cropin BI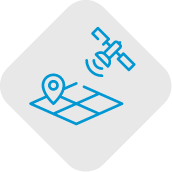 Geo-tag sales point: To create visibility of regions having high and low demand and Manage targets through remote sensing-driven crop detection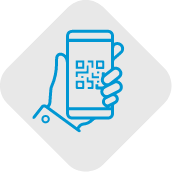 Pull strategy

:
QR code-based validation of seeds quality and imparting modern agriculture knowledge on best practices to improve farmer productivity and
develop brand loyalty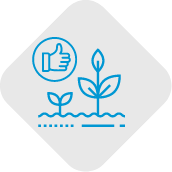 Demo plots: Monitor and demonstrate best practices for optimum yield and quality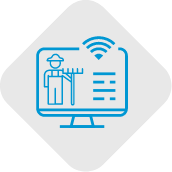 Push strategy: Publish/push the impact metrics to the farmer database from demo plots to convert customers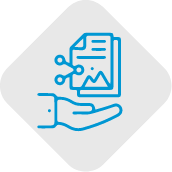 Information sharing: Customize and market product information to farmers and share information on upcoming events with farmers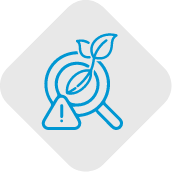 Traceability for risk management: Identify the area of concern like parent seeds, practices, right seeds
Cropin business insights for optimum return on investment (RoI) and maximum sales output
Seed companies can develop a focused sales strategy that can translate into maximum returns with Cropin's business insights. The company's proprietary solutions capture, analyze, and interpret Agri-data to provide farmers and seed producers with real-time actionable insights on farming operations. Seed producers can use these business insights to design effective marketing strategies to improve sales.
Want to understand the dynamics of driving digital strategy for effective marketing?