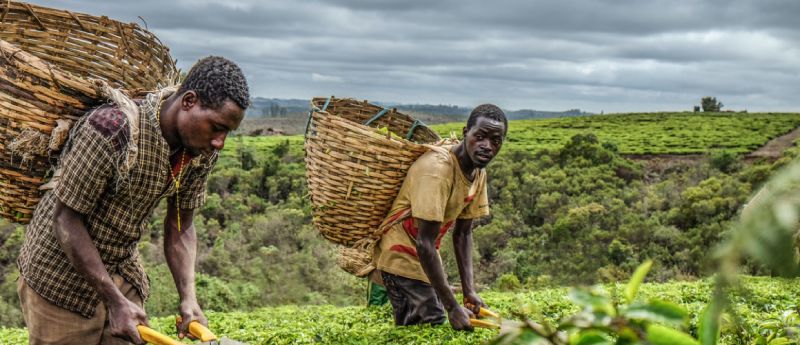 Invest in GEF-IFAD climate adaptation project by Cropin in Africa
What is GEF-IFAD Climate Adaptation Project?
GEF plays a leading role in empowering developing countries to build climate resilience and acts as a support channel for climate adaptation by raising funds for Least Developed Countries Fund (LDCF) & the Special Climate Change Fund (SCCF). It launched GEF Challenge Program for Adaptation Innovation and CropIn was one of the winners of the global challenge at UNFCC COP 26 held at Glasgow.
Why you should fund it?
Positively impact 200,000 smallholder farmers lives in three least developed countries in Africa – Rwanda, Mozambique and Ethiopia – across six agri-value chains (cotton, cocoa, cashew, cassava, maize, and rice).

Reduce smallholder farmer's vulnerability and increase their resilience towards climate change through investment in innovation and technology adoption at local and regional.

Mainstream climate change adaptation and resilience for systemic impact.

Secure food systems.

Fostering conducive conditions for effective and integrated climate change adaptation.
What's it got to do with Cropin?
Cropin's won the Global Environment Facility (GEF) Challenge Program (GEF Press Release) for Adaptation Innovation. GEF challenge provides seed funding for innovative initiatives to help vulnerable countries cope with the worsening climate crisis. IFAD is the GEF Agency for the project in three countries.
How Cropin helps?
Cropin, a global full-stack Ag-tech organization, through its innovative and collaborative digital platform, SMARTFARM, will combine
Digital technologies, services and advisories

Big data analysis of in-situ, satellite, and climate projection data on a regional and hyper-local weather level

Remote sensing, regional solutioning, and capacity building to deliver an impact that's sustainable.
WISH TO ACCELERATE CLIMATE ADAPTATION & MAKE AN IMPACT