Myanmar is an agricultural country strengthened by at least 60 percent of the country's rural population and 70 percent of the total labour force that is engaged in this sector. Agriculture contributes to 37.8 percent of the nation's GDP and accounts for 25–30 percent of total export earnings. With the intent to transform the face of the country's agriculture, the Government—with the support of other international bodies—has launched a new agriculture development strategy (ADS) for covering a period of five years starting from 2018. The programme aims to promote Myanmar as a significant hub for agriculture in the region by getting past challenges such as insufficient infrastructure in the rural areas, issues pertaining to land tenure, low agricultural productivity, and poor international demands for agri-food products originating in the country.
In Conversation With
Adrian Soe Myint
Adrian Soe Myint is currently the Chief Digital Officer at Myanma Awba Group, where his role spurs him to carry out a variety of digital transformation initiatives that touch the lives of multiple stakeholders in Myanmar's agriculture value chain. His initial exposure to the agri domain was in 2006 when he interned with Awba. His subsequent position in Proximity Designs helped him in understanding more about the difficulties that Myanmar's farmers face. In the year 2016, he was back in Awba as the production planner, where he ensured there was a constant supply of farming inputs for the whole of Myanmar. He was appointed to his current role in 2017, where he is leveraging his background in Chemical Engineering with a specialization in data modelling and prediction analytics.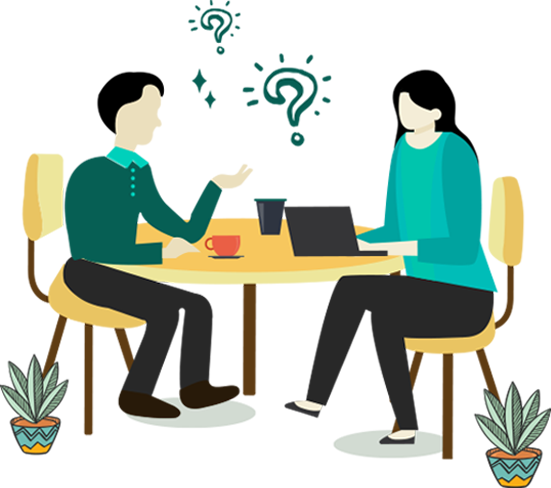 You have been in the agri domain in various capacities for a tenure spanning more than a decade. What inspires you to work continuously here?
Adrian Soe Myint: Agriculture still contributes substantially to Myanmar's GDP and our productivity per hectare is alarmingly behind our South East Asian counterparts'. Because of that, a lot of farmers are struggling in poverty. I believe, given the right technological push, many of them can be empowered to increase productivity, yield and connectivity to market, resulting in a better livelihood for them. I believe my experience in data analytics can be of great value in building the right technology for farmers in Myanmar and this inspires me to work continuously in this domain.
Agriculture around the globe has been transforming since the turn of last decade. How do you think the agri sector has evolved in Myanmar in the last 2–3 years?
Adrian Soe Myint: Generally, agriculture in Myanmar has been unchanged for thousands of years; many are still relying on human/animal labour for farming and using lunar calendar as the basis for farm planning software. However, farms in the vicinity of second-tier cities are becoming more and more mechanized in the past few years, owing to investments from both private and public sector. Similar to other developing countries, a lot of young rural people are now moving into cities or migrating abroad for better job opportunities, leaving behind relatively large farmlands with older demographics who now face labour scarcity. Hence, they are starting to rely more on mechanization and farming inputs.
Agribusinesses in the western part of the globe are welcoming evolution with open arms, to improve their productivity and to make agriculture more sustainable too. How are agribusinesses adapting to the evolution in your region?
Adrian Soe Myint: Labour scarcity is creating new opportunities for mechanization and a lot of SMEs are filling that gap by distributing or renting out farming machinery. On the input side of agribusinesses, there are a lot of new smaller entrants competing with large incumbents in the market. Incumbents are now looking at new business models, pursuing vertical integrations and developing disruptive technologies to protect existing businesses and capture more value in the agriculture value chain.
Based on the extensive experience you have gained being a part of agribusinesses, what would you consider as some of the major challenges that these businesses face?
Adrian Soe Myint: As Myanmar is unequally developed, many agribusinesses mostly exist in areas where the basic infrastructure is already in place, creating intense competition among themselves while the rest of the rural population is unserved. On the other hand, many of rural SMEs are still unbanked or do not have access to formal lending schemes, which is deterring them to scale their businesses. The farmers are generally poor and are still struggling to make ends meet, and therefore SMEs have to sell their services/products in credit terms with substantial amount of risk.
Apart from the concerns you had mentioned above specifically with regards to rural farmers, what are the other prevailing challenges that farmers in the region face?
Adrian Soe Myint: Three major challenges are lack of finance, lack of knowledge/information for sustainable farming, and lack of access to lucrative market place to sell their products.
What are some of the key initiatives that the local government is taking to push for agricultural growth?
Adrian Soe Myint: The legislation of Myanmar Investment Law has welcomed a considerable amount of both foreign and local investment in agri-related industries owing to tax incentives targeted at promotion of agriculture sector. The recent announcement of liberalization by the Ministry of Planning and Finance for foreign insurance companies to open business in Myanmar is also huge step forward that contributes to rural financial inclusion. The launching of Agriculture Development Strategy in June 2018 is also expected to promote inclusive development of agriculture in Myanmar based on cooperation between government, farmers and private businesses.
Looking ahead into the future, what are some of the trends that are to be expected in the agriculture space in Myanmar?
Adrian Soe Myint: With labour scarcity becoming prevalent, farmers don't want to buy products anymore; they want someone to do the farming for them. In the near future, agri-businesses will be offering services rather than selling products.
What advice would you offer to the agriculture community?
Adrian Soe Myint: My advice to whoever is engaged in agriculture community or is about to engage in one is to be very simple about their approach and to get the basic problems solved first. For example, many farming problems in Myanmar can be solved by providing famers with the right information at the right time. Things as elementary as letting them know it is going to rain in the next few days has huge impacts on their farming productivity.