"The most exciting part of a career in AgriTech is the lasting impact of the work itself. Arguably, there is no sector more important than this in solving the world's challenges right now; protecting our planet, and ensuring that the growing global population has access to the right nutrition."
– Dr Vijayender Nalla
In Conversation With
VIJAYENDER NALLA
Dr Vijayender Nalla has a treasure of experience in the global food & agribusiness industry. Currently, he heads Agribusiness Academy, England as its Co-founder and Managing Director to work with high potential start-ups in AgriTech, food-tech and urban food space and help them scale ambitions through the organization's domain expertise and talent development solutions. Prior to this initiative he has been a part of several core agriculture and food supply chain projects as an entrepreneur. He holds a PhD in Supply Chain Management from Nyenrode Business University, Netherlands and a Masters from Indian Institute of Technology, Chennai.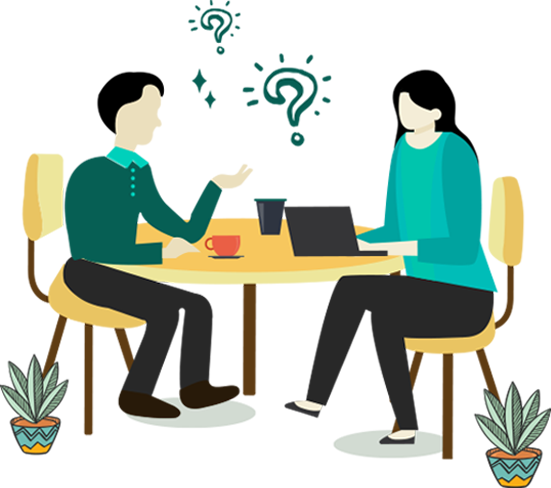 From a graduate in Industrial management to founder of Agribusiness Academy, you have had quite a journey professionally. What made you take up the Agri domain as a career path?
Dr Vijayender Nalla: I always had a huge respect for farmers who toil hard to feed the world; this made me curious to learn the dynamics of the global food system. After my PhD in supply chain and the way technology was shaping up, I felt that the future food chains should and would operate very differently. I started my agri-food entrepreneurial journey with that belief in 2008, learning and discovering exciting things by working alongside some of the best minds (entrepreneurs, thought leaders, academicians among others).
Agriculture today is being viewed as a very traditional and a 'backward' domain. What is that inspires and motivates you to work continuously in spite of such a popular notion?
Dr Vijayender Nalla: Working alongside people that match or exceed my passion and understanding has to be the key driver for me. From an opportunity perspective, the following pointers are the essential:
The opportunity to contribute to the challenge of building a safe and secured food system everywhere
The opportunity to contribute to farmers running their operations as a business and contribute to building value chains that ensure profitability for them
Mostly importantly, the opportunity to nurture talent towards realizing (a) and (b) above
You have been heading Agribusiness Academy in various capacities for close to 4 years now. How has the agriculture sector evolved in your region during this period?
Dr Vijayender Nalla: Agribusiness Academy platform helps us deliver our expertise and talent development solutions to a broad region: Asia, Europe and US. We work with experts and entrepreneurs from around the world, that educates us on the developments almost in real-time.
I was always hoping for information symmetry and disintermediation within agriculture supply chains, and the growing AgriTech interest from investors and entrepreneurs has made this more visible for the last 2-3 years. While the changes in real terms are still quite small, I believe that the sector is on the path to adopt massive changes.
Consumers have started to drive a lot of change within the food system globally by asking questions related to quality, safety, provenance and other fairness-related questions.
How are agribusinesses adapting to the evolution in England?
Dr Vijayender Nalla: Food processors and retailers are paying a lot more attention to their supply chain and approaching sourcing more strategically and sustainably. The emerging food and tech businesses are changing the competitive landscape forcing the bigger and more established players to innovate and collaborate.
These changes in the sector contribute significantly to the fair incentives for upstream players (e.g the farmers in the chain).
What are the major challenges farmers are facing in your region?
Dr Vijayender Nalla: Personalized information and access to resources (inputs, finance, people) are the key demands from the farmers that AgriTech solutions and platforms need to fulfil at scale. Also, access to remunerative distribution channels, along with access to technology in a business model that makes it feasible for them to adopt would be other key factors.
What are the initiatives that the local government is taking to push for agricultural growth?
Dr Vijayender Nalla: Again, as we look at agribusinesses in several countries, here are some global elements that I find interesting:
Digitization of agriculture and finding ways to create more technology adoption at the farm level is being tried by several governments
There is a significant focus on urban agriculture which we at Agribusiness Academy find it to be an interesting policy level focus subject
What are the current trends that you foresee in the agriculture space?
Dr Vijayender Nalla: I expect more sustainable sourcing initiatives from major processing, trading and retail companies. Also, efforts by AgriTech companies in the space of digitization to figure out a way to build communities of these digital farmers would benefit them significantly.
With respect to production capabilities, it would be more advantageous if processes take place in a more controlled environment (polyhouses, hydroponics, etc), and are more closer to the cities. Furthermore, I do expect more and more consumers keen to have as much of a direct connection as feasible with the farmers, so more online marketplaces with right business models that aligns with the farmers would scale.
What would be your advice to the agriculture community?
Dr Vijayender Nalla: Agribusinesses must try and leverage AgriTech solutions to make better decisions on crop choices, agri-input choices, knowledge partners and distribution channel partners. Additionally, they must also invest in developing the knowledge of the industry and markets for the whole team.online marketplaces with right business models that aligns with the farmers would scale.
Banking on your experience, why do you think students and professionals should look at AgriTech as a wonderful career opportunity?
Dr Vijayender Nalla: We consider the most exciting part of a career in AgriTech to be the lasting impact of the work. Arguably, there is no sector more important than this in solving the world's challenges right now; protecting our planet, and ensuring that the growing global population has access to the right nutrition.
We expect to see the first major shift in the adoption of technology in agriculture within the next 10 years, so there are incredible career opportunities both in the technology side, as well as broader food and agribusiness roles.
How should professionals prepare themselves for a career in AgriTech or in agribusiness?
Dr Vijayender Nalla: For those wanting to take up tech roles, we advocate building knowledge of the sector—understanding what makes the sector work and what problems exist. The developers and programmers have a huge role to play in defining the solutions of tomorrow, and to get this right, they must be in tune with the end user. Agribusiness Academy is spending a lot of time working with tech teams within scale-up companies to help them better understand the problems they are trying to solve.
On the other side—with respect to the business and traditional roles—we are keen to see talent in the sector build up their awareness of technology. As we mentioned, the adoption of technology is a critical factor in the sector, so understanding the broad applications and impact will allow those in business roles to better shape their decisions and to spot new opportunities.
Two trends that stand out to us are Big Data/IoT and their impact on productivity and efficiency, and meat alternatives because of their environmental benefits over the meat industry (and, indeed, a growing trend of non-meat diets in developed markets).