CropIn's "Seeds of Thought" is a thought leadership series, where we interact with various opinion leaders in the field of agriculture and related sectors to ask for their insights on agricultural developments and prospects in their region.
In Conversation With
HEMENDRA MATHUR
Our Thought Leader for the Day is Hemendra Mathur, a venture capitalist in India who, in the the last 15 years, has focused on investment banking, management consulting, policy development, private equity, venture capital, and early stage investing in sectors pertaining to agriculture and food among others.
Let's take a look at what we discussed.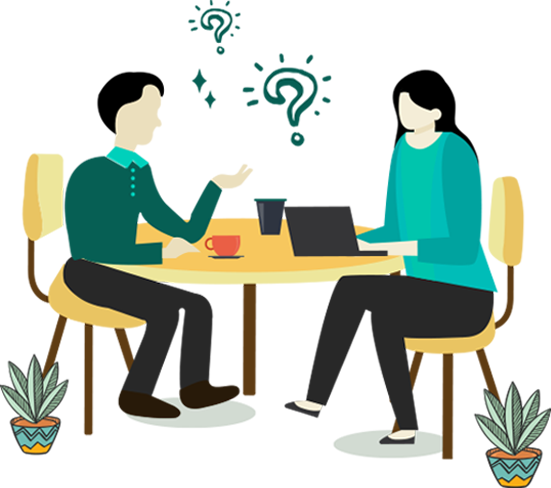 Please tell us about your professional experience in agri domain
Hemendra Mathur: I have a total of about 22 years of experience post my PGDM from IIM Ahmedabad in 1996. Out of these 22 years, I have spent over 15 years in investment banking, management consulting, policy development, private equity, venture capital, and early stage investing pertaining to food and agri domain. It's been a huge learning experience and I intend to build upon it through the rest of my career.
How did you get into the agri domain?
Hemendra Mathur: It was not intentional; it just happened when I decided to join Rabobank way back in 2003. My stint at Rabobank was instrumental in helping me get a deeper understanding of the opportunities and challenges in the agri sector in India and globally. The relationships and network built over a period of time with the governments, multilaterals, SMEs, large corporates, investors, and start-ups in this sector gave me a lot of insight and confidence to pursue my career in this space.
What inspires you to work continuously in this domain?
Hemendra Mathur: The sector is at the cusp of transformational changes riding on the back of innovations. Despite all the monumental challenges facing Indian agriculture, I see a unique, once-in-a-lifetime opportunity to change the way India grows, stores, transports and consumes food, for the better. Two biggest beneficiaries of this transformation will be the Indian farmers and consumers.
My source of inspiration is the passion and never-say-die attitude of an army of agritech entrepreneurs whom I work with, day in and day out. I truly believe that innovations by these entrepreneurs can make Indian agriculture more efficient, productive, resource-smart, and market driven. In this process of transformation, huge value is waiting to be unlocked. I am confident that this sector is going to see at least five unicorns and many soonicons in next decade with solid, fundamentally strong and globally relevant business models.
How has the agriculture sector evolved in India in the last 2–3 years?
Hemendra Mathur: The biggest change over last couple of years is in two areas—firstly, increasing government focus to enable conducive policy framework for agriculture and secondly, increase in adoption of innovations by Indian farmers.
The government's schemes around incentivizing farmers to develop and maintain soil health card, building a pan-India market platform for trading agri commodities (e-NAM), and providing crop insurance to farmers (under Pradhan Mantri Fasal Bima Yojna) are praiseworthy. Though there are some implementation challenges, I believe these schemes will yield good results in time to come.
Secondly, farmers' changing orientation towards adoption of innovation is a welcome sign. Many of them are using modern tools and techniques, for example, for measuring soil moisture, soil nutrition, pest detection, crop planning, spraying pesticides, irrigation and harvesting crops. Farmers are also willing to pay wherever they see immediate benefit as we see in some of the uberisation models of farm services.
How are agribusinesses adapting to the evolution in your region?
Hemendra Mathur: As I had mentioned, adoption rates are improving among farmers. Likewise many agribusinesses, who are either buying or selling to farmers, are also willing to experiment with new age solutions. For example, farm management solution to monitor farms and crop health on a real-time basis is becoming a common practice. Investments by corporates in farm gate storage, quality assaying, and aggregation is also picking up. Many input companies are using alternate factory-to-farm channels to reach a larger set of farmers to sell their products.
The startup-corporate connect is critical to achieve scale, particularly at the initial life-cycle of a startup, as it typically helps in piloting and prototyping the model at relatively lesser cost. Most corporates are curious to learn and integrate the innovations to remain competitive and drive growth.
What are the trends that you foresee in the agriculture space?
Hemendra Mathur: Indian agriculture will become more sustainable, climate-smart, competitive, and market-driven in time to come. There are no two ways about it. A combinatorial approach involving development of conducive long-term policy framework with adoption of innovation will make this happen.
We will see increasing use of digital tech such as image processing, sensors, IoT, artificial intelligence, and deep learning in developing scalable solutions. Biotech innovations will play a role in improving yields and plant immunity. Food-tech to develop healthy, nutritious, and personalized diet solutions and measuring food quality will also gain momentum.
The village level entrepreneurs (VLEs) will play an important role in bridging the gap between innovators and farmers. The local village level entrepreneurial ecosystem will see proliferation to solve last-mile and first-mile access issue for reaching out to millions of farmers.
What would be your advice to the agriculture community?
Hemendra Mathur: My advice to agritech startups will be to be persistent with their solutions and work closely with ecosystem. I already see many collaborative efforts by startups to work together to optimize efforts from client acquisition to delivery. Also, this is a sector where cash-burn is not necessarily path to scale. Hence, entrepreneurs should focus on building sustainable models with strong unit economics.
My advice to ecosystem players including farmers, output/input companies, financial institutions and policy makers will be to work closely and engage with innovators. The scale of innovations will be a function of degree of collaboration in the community.